TaxShy is a Certified Public Accounting firm that delivers tax and advisory services to clients throughout Washington State. We help our clients reach their unique goals, creating a strategic plan tailored to each business or individual's specific needs and objectives.
Our unparalleled commitment to meeting our clients' needs in conjunction with our knowledge and experience puts TaxShy in an exceptionally qualified position to serve your tax needs. We strongly believe that supporting our clients' success is as much a part of our responsibility as attesting to the numbers.
Read our profile series to learn more about our exceptional people.
How TaxShy works
You get in touch with us via email, phone, chat or whatsapp.
We schedule a call/video-call for 20-30 minutes free of cost.
Once we understand your requirements and agree to work, we send you an engagement letter to onboard you as a client.
You upload your tax information via a secure portal.
The tax return is prepared and a draft is sent to you along with an authorization for e-file. This constitutes delivery of return and payment is due at this time.
You sign and scan the e-file authorization back to us. One that is done the return is submitted to the IRS and an acknowledgement will be sent to you.
We provide guidance throughout the year.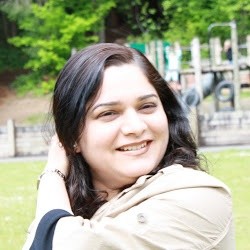 Aarti Gumber
Principal | Tax